(Note – this is a 2016 summer addition 'best of the best' blog from the past.)
The other day, I was getting some banana chocolate (see recipe below), for my kids 2 & 4 y/o. It was a treat. We just got home from a cold evening of soccer games and I thought I would give them a little treat to warm up before going to bed. Giving them the treat I also thought they may be a little better behaved for me going to bed instead of putting up with their usual antics. Soccer goes a little late and always puts me into rush mode to get them to bed at a close to reasonable time, which never happens.
They were excited for the hot chocolate and the fact they could drink it out of the big kids' cup, not the usual sippy cups. As I passed the cup to Trinity (the 2 y/o) I looked her in the eye and said "now be careful not to drop it". Being 2, she is pretty good at dropping cups with liquid in it.
I walked back in the kitchen to pour my own hot chocolate and not 5 seconds later I hear the cup hit the floor followed by uh oh. Rushing back to the table, I see her cup on the floor with the hot chocolate sprayed across the floor, on three chairs and halfway up two walls. I don't even know how it got that far up the wall.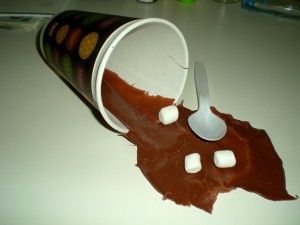 For that moment and for the next 10 minutes while I cleaned, my world had caved in on me. I wanted to shout from the rooftop, exit the house and run away. Did my house burn down? Have I been inflicted with cancer? Did I declare bankruptcy? No absolutely not, but for those 10 minutes, I experience many of the same emotions people going through these events experience.
So, what did I do? I took a deep breath. Actually, I think I held my breath so I didn't say something I would regret. I went through the action to kick the wall without actually kicking it or the kids seeing me. Then I went into the kitchen and in a, somewhat, calm voice said, "Oh Trinity, you need to hold your cup a little tighter right?" She looked up at me with the cute eyes and said, 'Sowy'.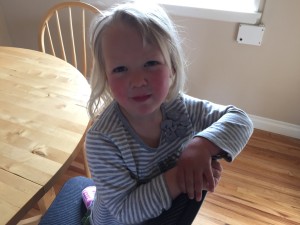 Deal with Your Stuff
Brushing off your inner battles and personal challenges by showing gratitude and thinking about how others have it much worse off helps a little but does not completely help deal with your emotions and actions at the time.
To deal with your own issues, you need coping mechanisms and support. When my kids do these petty things that frustrate the heck out of me, I don't like how quick I lose my patience. My kids rarely see it as I walk away or internalize but I am sure they pick up on it.
I may have been teaching leadership and leading teams for 20 years but I know I am still very new to this parenting leadership journey and have lots to learn. I will continue to seek out techniques to increase my patience and support from books, classes and parents with more experience.
We all have challenges and issues. The good thing is most of them are petty as compared to enormous challenges others in the world face, including some of your friends and colleagues. Knowing this makes you feel bad for those less fortunate but eases your mind a little in knowing your issues are not that big a deal.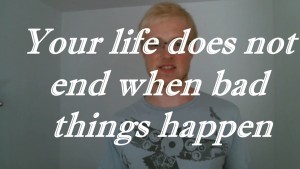 The problem is… at the moment in time you are facing your current challenge, it is a Big Deal to you and you need to recognize this and deal with it instead of brushing it off. Issues not dealt with only build up and eventually you will blow up. This often causes regrettable actions and complete meltdowns. By validating your inner battles, you give yourself the right to seek help.
Action: Identify one thing you are currently struggling with, that is holding you back from becoming the leader, friend, parent, and co-worker you know you are capable of being. Seek support to help you overcome or manage this challenge through books, activities, techniques, counseling or coaching.
Banana Hot Chocolate Recipe
Heat milk
Put hot chocolate powder and 1 banana in a blender along with the heated milk and blend
Voilà: banana hot chocolate.
To take this drink over the top, add a teaspoon of peanut butter!
Until next week… Embrace the Adventure
Shawn
Shawn Stratton is an international leadership and team building consultant, professional speaker, bestselling author and Ironman competitor.
Click here to learn more about how Shawn can help your organization.
© 2016 Shawn Stratton. All rights reserved.